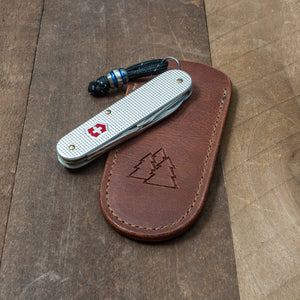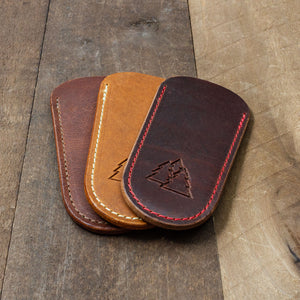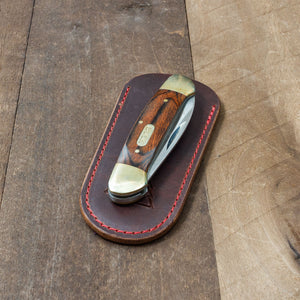 The Hundred Miler | Pocketknife Slipcase
A Full Grain Leather Slip To Protect Your Knife and Pocket
The Hundred Mile wilderness is a remote and rugged section of Maine that very few people visit. The final miles of the Appalachian Trail stretch through this bastion of wild forest, leading up to Mount Katahdin and the terminus of the trail. 
Named for this stretch of stunning Maine forest, The Hundred Miler leather slipcase is made with a thick, full-grained leather and durable stitching for years of protection. Keep your knife looking new and protected from the rigors of pocket life. 
Sporting a minimalistic tapered design, one needs only squeeze the top of the sleeve to release the pocketknife from its protective encasing. 
MEASURES: 4 3/4" x 2 1/4"
---