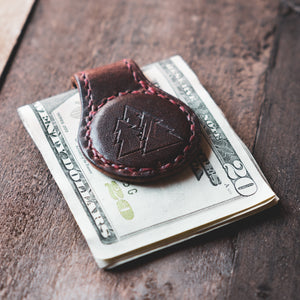 The Gunwale Magnetic Money Clip
$30.00
---
A useful and stylish way to keep your bills organized. 
Most money clips rely on a spring or clamp to keep your bills from flying away. The Gunwale is a different sort of clip. 
With two 1.25" neodymium rare earth magnets, your money is held securely, but not so tightly that your bills will rip or tear when you pull one out. The magnets are handstitched into beautiful contoured strips of chrometanned leather.