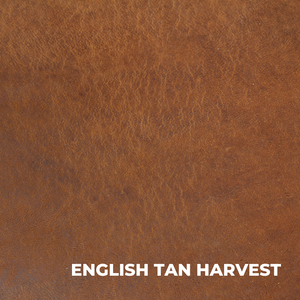 Designed with the voracious reader in mind.
 

The Baxter Book Tote is one of those bags that seems like it doesn't belong, but becomes a must have when you need it most. Sized perfectly to carry books, journals, pens, and other accessories, The Baxter Book tote is there when you need it. 

Made from full grain leather sourced in Maine, The Baxter Book Tote is durable and beautiful, and will take on a rustic charm the more you use it.

Readers will appreciate the well sized main compartment that is designed just right for 2-3 hardcover books or a whole pile of paperbacks. The large front pocket can carry a journal and writing implements, keeping those separate from the main compartment. Double layered handles are riveted to the bag for strength. 

Sophisticated and charming, The Baxter Book Tote is your new everyday carry tote bag!

12 inches H

9 inches W

5 inches D

9 inch handle drop

7" x 7.5" front pocket

Add a little personal touch to your bag! We're happy to add initials, a name, words, or even a short phrase (up to 10 characters).

Select "Personalize" from the dropdown menu, then add what you'd like in the NOTES box at checkout.