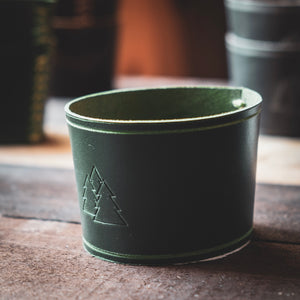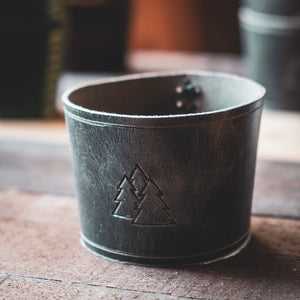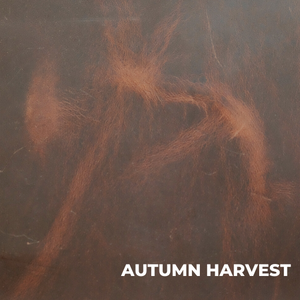 Accessories
The Owl's Head Beverage Sleeve
Sold Out $15.00
---
You want your drink hot, not your hand. 
The Owl's Head leather hot beverage sleeve keeps your drinks hot without the burning sensation. No more wasting paper sleeves every time you stop in for your venti Americano. Just store this in your bag or purse or glove box when you don't need it, and slip it on to your paper cup when you do. 
Available in a variety of leathers from Acadia Leather.